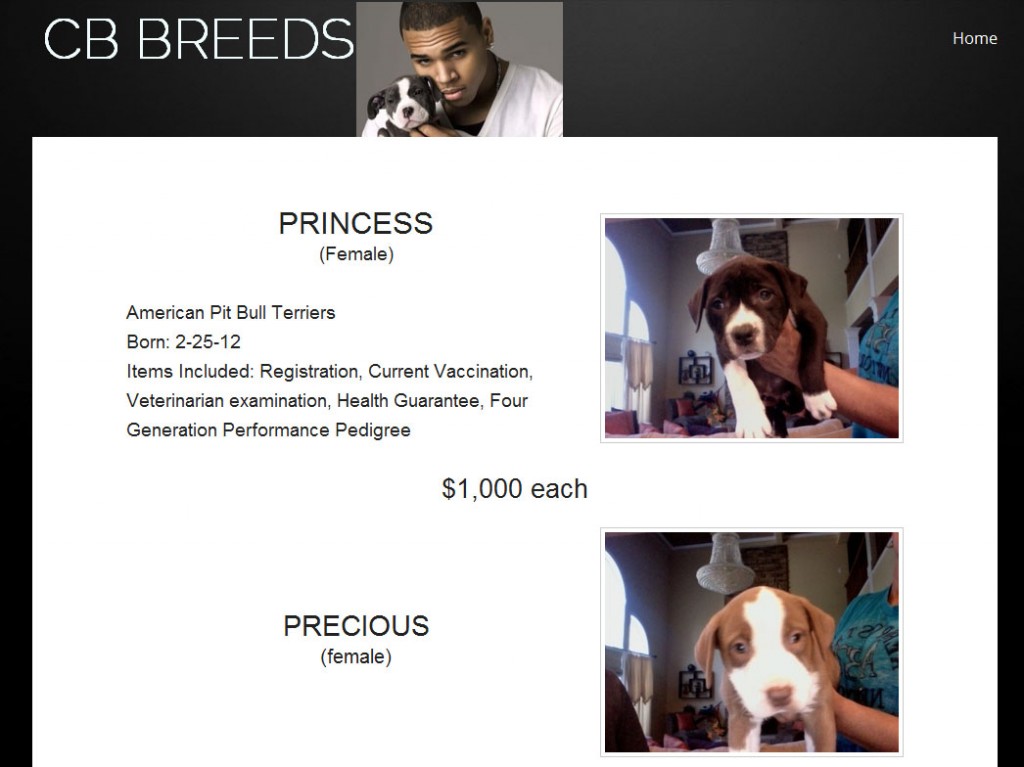 Yes, the headline is correct. Lol. Chris Brown is now adding dog breeder to his resume. The pop star is now selling pure bred pit bull puppies.

Each puppy comes with registration, vaccination, vet exams, etc and is $1000. So if you are looking for a pit bull go to

cbbreeds.webs.com to buy one from Chris Brown.