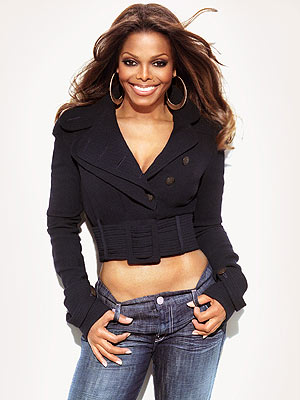 Janet Jackson, who was reportedly the closest to Michael, will NOT be attending the tribute concert in

Cardiff, Wales. Janet issues a one sentence statement that says:
"Because of the trial, the timing of this tribute to our brother would be too difficult for me."
The trial she is referring to is that of Dr Conrad Murray, who is charged with the death of MJ. While Katherine Jackson will be present at the show, not all of MJ's siblings will be. For instance, Jermaine and Randey have opened criticized the concert and refuse to attend. I thought Jermaine was still stuck in Africa? The Jackson siblings are the only ones against the concert, many big celebrities have turned down the invitation to perform, many fans are upset with the high cost of tickets, and the remote location. Christina Aguilera, Smokey Robinson, Cee Lo Green, and Beyonce have signed on to perform, and rumors are swirling on a Kanye West appearance.
Considering the trial starts September 27, and the concert is October 8...should Janet attend?