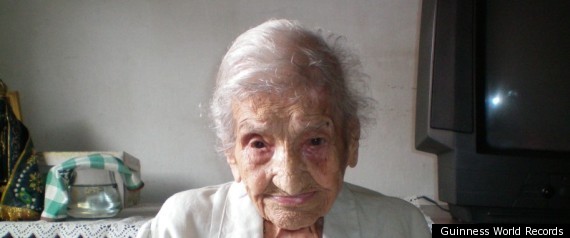 Meet Maria Gomes Valentim. At 114 years and 313 days, she's the oldest living person, according to Guinness World Records.
The oldest living title is
often won through attrition, but the Brazilian great-great-grandmother dethroned Besse Cooper from Monroe, Ga., after researchers determined Valentin was born 48 days before Cooper in 1896.
"To receive a claim from a woman born during the reign of Queen Victoria –- before the Ford Motor Company was formed, or before even George and Ira Gershwin, were born -– is remarkable in itself," said Guinness World Records editor-in-chief Craig Glenday in a statement. "But for that woman to be Brazilian makes it extra special. Never has a successful claim for longevity emerged from Brazil...until now."
Click
here
to read the full story
(via AOL)